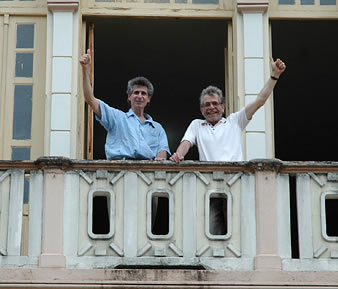 Barry & Bob, Vicosa, Brazil 2006
Our Start
Willoughby's Coffee & Tea was founded in 1985 by Bob Williams and Barry Levine. From inception the core mission of Willoughby's was to produce the finest and freshest coffee beans possible-to be a state-of-the-art coffee roasting company whose products were unparalleled. To ensure this mission, the company embraced seemingly simple principals:
Quality:
We select and roast only the highest grades of Arabica coffee. We fanatically "blind cup" the finest coffees from around the world and select only the best of the best. We make every attempt to ensure our customers are buying and drinking Serious Coffee.
Freshness:
We roast fresh at our own facility in small batches. Our roasting methods fully develop each coffee's individual flavor and aromatics.
Value:
We price our products to market, guarantying true value and competitiveness. Service: Our staff is conversant in coffee; our stores relaxed. We place great emphasis on coffee knowledge and customer service.
Commitment:
Our commitment to coffee excellence is ongoing. We continually strive to improve in all we do.
---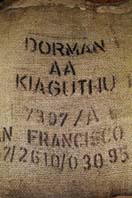 Our Continued Commitment
In the 32+ years since we first opened our doors, we have never wavered from our mission and principles. Today, we have four retail stores in the greater New Haven area and a centralized roasting plant. We have mail order and wholesale customers nationwide.
Over the years, we have received many awards and recognitions for the coffee we produce.
And we continue to select and roast the finest, freshest coffee possible - Serious Coffee.
We hope you enjoy our products.
Bob Williams and Barry Levine