We are a coffee roasting company with one seemingly simple goal: to produce the finest, freshest, most skillfully roasted coffee beans available anywhere - Serious Coffee.®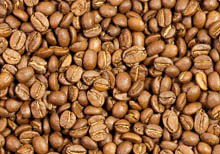 Explore Coffee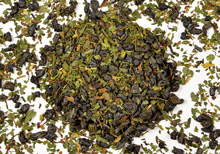 Explore Tea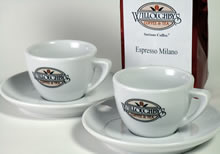 Explore Accessories
Your quality food establishment, restaurant or office
can benefit from our freshly roasted coffee.
Head here to let us know how we can help.
Serious Select
limited edition coffees.
This program offers exceptional and scarce coffees. Each week we offer prestigious coffees, each unique and in very limited supply. These coffees roast and ship same day, once per week.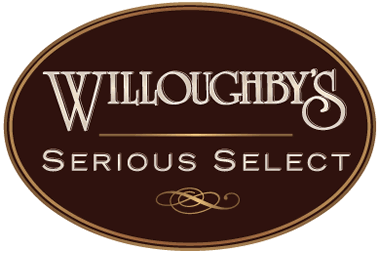 Directly imported from the producer, who has now attained carbon neutrality, this superb Pacamara was purchased at private auction. One of our favorite farms in Guatemala is Finca El Injerto from the Huehuetenango region. We love exemplary Pacamara, (a hybrid variety of Bourbon and extra large Maragogype varieties). This coffee has an umami character of broth and miso. It is one of the best examples of washed Pacamara we've had in a number of years. We are one of only two American companies to have this coffee this year, and it was an exceptional year for the farm's quality. The price is high but it is commensurate of the quality. There are virtually no national coffee awards in Guatemala that El Injerto has not won. They are experimental and fanatical about quality. The Aguirre family are legends in the specialty coffee industry.
We have only 50 pounds of this powerful Catuai Natural from Jose Luttrell's Abu Coffee Plantations, a rising star in the stellar universe of Panama's high end coffee scene. Panama, while being the Geisha capital of the coffee world today also produces some traditional varietals like this Catuai which grows very well in the area. Abu is beginning to command some of the lofty price levels of some of their esteemed neighbors (think Hacienda Esmeralda, Elida Estate, et al) and for good reason. Abu's coffee is getting better each year and in 2021 they placed in the top 10 in both Washed and Natural categories at the Best of Panama. This is a Direct Trade coffee. Available for 2 weeks pending availability. Aromas of dried fruit and chocolate. Flavors of chocolate, and dark cherry. A very intense chocolatey, silky, and smooth cup.
Home Brewing: Grinders & Scales
If you are seeking to easily make delicious and consistent coffee every time you brew then there are a couple of things you can do to make this a reality.
Coffee Varietals Explained
Like different grape varieties that are used in making wine, the myriad kinds of apples and tomato variations available in your local green grocer, coffee has a significant family of seed varieties.
---
Featured Products
Here are several coffees and other products that we feel may be of special interest to you.
Product Spotlight
Customer Testimonials
See what our happy customers are saying about Willoughby's Coffee & Tea.
Kevin - Madison, CT
Letter to New Haven Register Sept 12, 2013. "Businesses can learn from Willoughby's". It gives me great pleasure to know that a quality local business of which I have been a longtime supporter is as good as - if not better than - I thought it was......
Adam - Afghanistan
I'm now a senior Navy officer serving in Afghanistan. Many of my friends are sending me Willoughby's coffee in care packages, and it is the biggest morale boost we get here! All the guys in my unit are now hooked. Just thought you might like to know that you have a following here in Afghanistan!......
Hector - Killingworth, CT
Great customer service you will forever have our business......
Awards & Recognitions
Thanks to the CTNOW readers !
May, 2014
Winner in 5 categories of 2014 New Haven Advocate Readers' Poll
Best Place to Buy Coffee Beans - Best Coffee House - Best Coffee Shop
Best Place to Buy Loose Tea - Best Tea House
June, 2013
New Haven Living - Best of New Haven
Best Coffee Shop 2013. "That roasting aroma by the courthouses is Willoughby's, brewing java and steeping teas since Radiohead met at prep school. Also pouring at the Yale School of Architecture".
May, 2013
Winner in three categories of 2013 New Haven Advocate Readers' Poll
Best Place to Buy Coffee Beans - Best Coffee House - Best Place to Buy Loose Tea
March, 2013
Awards from the Connecticut Specialty Food Association
1st place in the Organic category for Sumatra Mandheling Organic French Roast, 2nd place award in Outstanding Beverage Category for Ethiopia Yrgacheffe Kochere GR1.