Cup Characteristics: An elegant coffee with citrus notes of grapefruit, orange, and green apples. Herbaceous and red wine tannins with a super long, dry finish. Classy cup.

---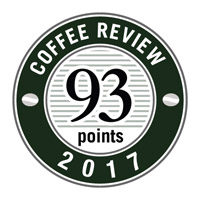 New crop arrived August 2017. This coffee comes from the Gicherori Factory located in Embu County on the slopes of Mt. Kenya at an elevation of 1550 meters. The factory was founded in 1997 and currently has 1050 members. The factory is currently receiving assistance from Coffee Management Services (CMS) in an effort to increase coffee production through farmer training, input access, Good Agricultural Practice seminars, and a sustainable farming handbook that is updated and distributed annually. The ultimate goal is to establish a transparent and trust-based relationship with the farmer, helping to support the established coffee industry growth in Kenya while bringing high quality coffee with fair prices for farmers. Through the support the program farmers receive advances for school fees and farm inputs. The factory manager undergoes retraining each year by CMS and demonstration plots are planted at the factory to reinforce the best practices taught over the course of the past year.
After harvest, ripe cherry is brought to the factory before it undergoes the wet processing. Waste water is discarded in soaking pits and is recirculated for conservation. After pulping, coffee is fermented overnight before it is cleaned, soaked, and spread out on traditional raised drying tables for 7 to 15 days depending on weather.