Four half pounds of our freshly roasted decaffeinated coffee presented in a thoughtfully prepared gift box. We can supply your gift list of one or many.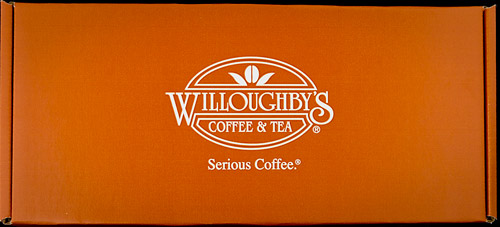 All decaffeinated coffees in the sampler are Swiss Water Processed (MWP) decaffeination method. Chemically free.

Four foil half pound bags containing:
Willoughby's Decaf Blend - Lively, flavorful, mildly acidic, well balanced, medium body.
Colombia Supremo Water Decaf - Mild, acidic, sweet cupping. Large beans.
Viennese Blend Water Decaf - Partially caramelized, bright, sturdy body. A mixture of full city and French Roasted coffees.
Sumatra Mandheling Water Decaf - Heavy body, syrupy, earthy.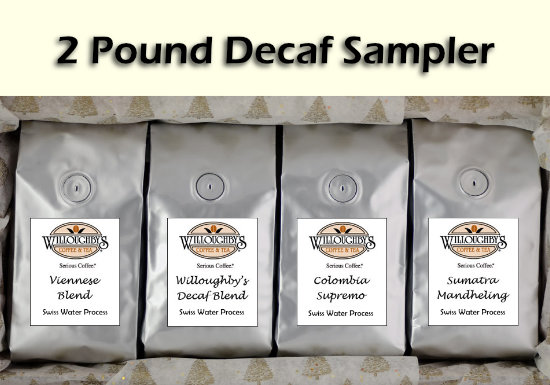 click for larger image